Kristal Melson: 'Draw your sword' pin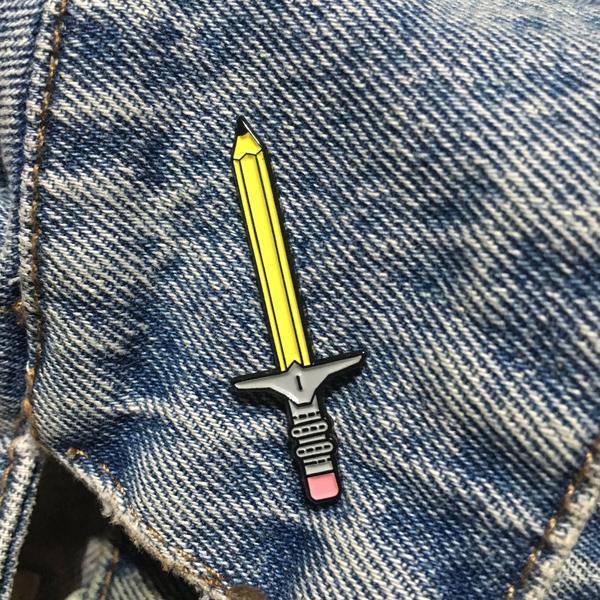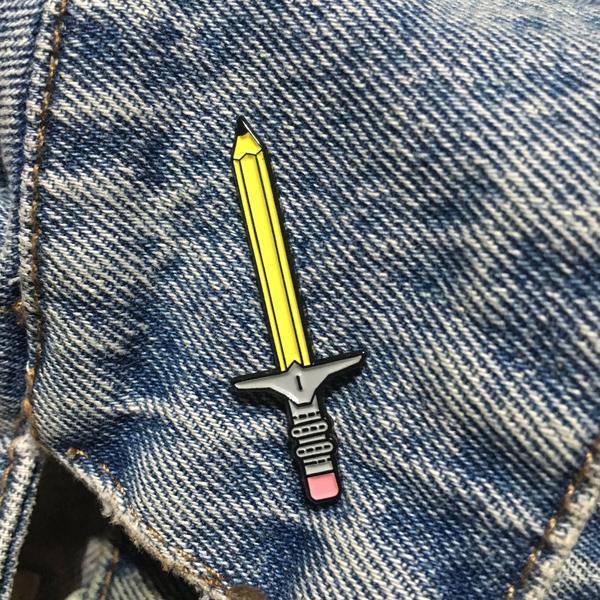 sold out
Kristal Melson: 'Draw your sword' pin
Material: Metal, soft enamel, rubber back
Size: 1.5" long
Make your jacket, bag, uniform or anything else instantly more awesome with this unique pin – illustrated and designed by Kristal Melson.
More about our artist Kristal Melson here.
SHIPPING:
Packing and shipping costs (within the UK) are included in the price. Additional costs may incur to ship outside of the UK. We'll contact you if there will be any additional costs. Ships in 1 to 3 business days from the UK. This purchase is final sale and not eligible for return. For more delivery details, please click here.